Dream Bandas Uganda lists you top places to visit in Uganda.
Uganda is a landlocked country in East Africa whose diverse landscape encompasses the snow-capped Rwenzori Mountains and immense Lake Victoria. Its abundant wildlife includes chimpanzees as well as rare birds. Remote Bwindi Impenetrable National Park is a renowned mountain gorilla sanctuary. Murchison Falls National Park in the northwest is known for its 43m-tall waterfall and wildlife such as hippos.
Top 13 places to Visit in Uganda
1. Jinja and Lake Victoria; the source of the Nile
Jinja is a popular tourist destination, famous because of the historic source of the (White) Nile. It is the starting point of the world's longest river that flows from Lake Victoria to the Mediterranean Sea through central and northern Uganda, South Sudan, Sudan, and Egypt.
After Entebbe, Jinja is a great starting point for your Uganda trip, especially if you are in for adrenaline-based activities. Bungee jumping, rafting, kayaking, and other water activities are some of the many active tourist attractions in Jinja.
2. Sipi Falls; a hiker's paradise
Sipi Falls is a hiker's paradise! It's a series of three impressive waterfalls located in a spectacular, unharmed, and green landscape near the border of Kenya
Fall in love with Africa\'s top safari destination! This Kenya Travel Guide showcases the best places to visit for a safari and wildlife photography such as the Masai Mara, Amboseli, and more.
. It's one of the most beautiful places in Uganda and a perfect place to unwind. The hike to all three falls takes 7-8 km. The waterfalls are only accessible by foot.
A local guide will accompany you on the walk and tells you about the historical and geographical background of the area and share some interesting facts like the medical purposes of the surrounding plants. Taking part in guided hiking activities like these is a perfect way to support the local Ugandan community and a spectacular way to enjoy and learn about the beautiful green surroundings of Sipi.
3. Kidepo National Park; the Serengeti of Uganda
When it comes to game viewing, Kidepo Valley National Park is one of the best places to visit in Uganda. It's the most isolated park and unknown to many tourists, but it offers an abundance of wildlife and spectacular Savannah landscapes.
Kidepo National Park is located in Northern Uganda, at the border with Southern Sudan. It takes some effort to reach the park, but the variety of wildlife and beautiful views are worth it all. Be prepared for bad road conditions and road closures when it rains. Also, make sure you have enough fuel. Kaabong and Kitgum are the nearest places to stock up on fuel.
When you are in for an adventurous safari, add Kidepo National Park to your Uganda safari itinerary; a true gem and one of the most beautiful places in Uganda: Uganda's own
4. Murchison Falls National Park
Being Uganda's oldest and largest wildlife reserve, Murchison Falls National Park is one of the most visited places in Uganda. It's home to four of the Big five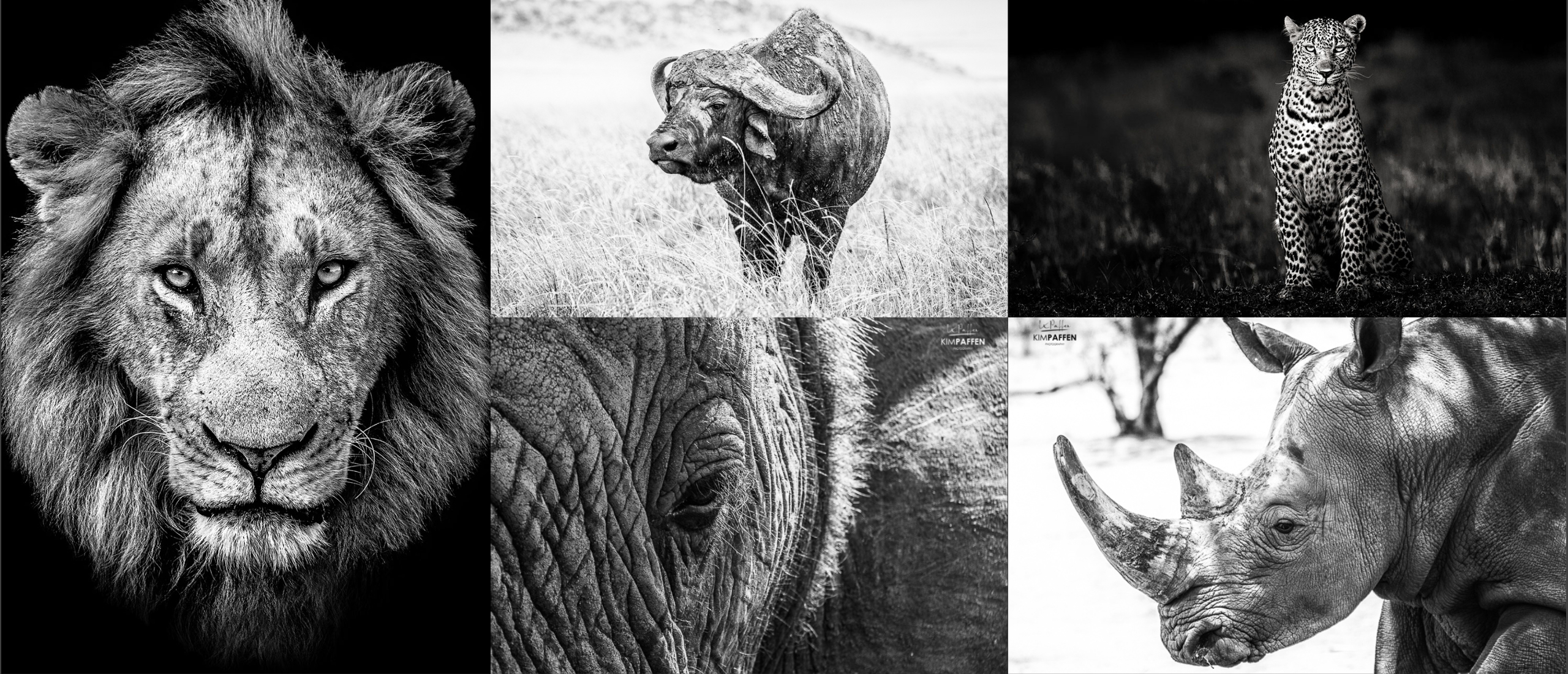 What are the Big 5 of Africa? The Big Five animals of Africa, in short, 'The Big 5'   include the African elephant , rhinoceros , lion , leopard , and Cape buffalo . These five big game animal species are..
game animals, rhinos excluded. Even if you have limited time, your chances of spotting animals are high. During our two-day stay in the park, we saw lots of animals including a leopard, lions, elephants, giraffes, hippos, crocs, many birds, and antelopes.
One of the best things to do in Uganda is to visit the actual Murchison waterfall. I would highly recommend booking a half-day tour, including a boat trip to the bottom of the falls. During this Murchison Falls boat trip, you can hike to the top where the water of the river Nile clashes with the borders of a narrow rocky gap and falls down 34 meters. If you are not able or don't want to hike to the top, an alternative to see the actual Murchison Fall is to get there by car. As the most visited National Park of Uganda, it's definitely worth it to add this amazing place to your Uganda trip itinerary.
5. Ziwa Rhino Sanctuary
We all know that rhinos are critically endangered because of poaching. The Ziwa Rhino Sanctuary located near Murchison Falls National Park is the only place in Uganda to see rhinos roaming around in the wild. It's a rhino re-introduction project for white rhinos. You can trek them on foot, accompanied by a ranger. The rhino trekking will last about 1.5 to 2.5 hours and costs about $45 per person.
The rhinos are heavily protected but can roam free in an area that covers 7000 hectares of land. The walk is not heavy, but it's an open space, so it can be very hot in the sun.
While visiting the Ziwa Rhino Sanctuary, you have the opportunity to do more activities like a Shoebill trek, night walk, or canoe ride. You can also stay overnight in a lodge or tent. When staying overnight, you'll have the highest chance of seeing the prehistoric Shoebill.
6. Kibale National Park; the primate capital
Kibale Forest National Park is known as Uganda's primate capital of the world and the best place to visit in Uganda to see the chimpanzee. Booking a chimpanzee trekking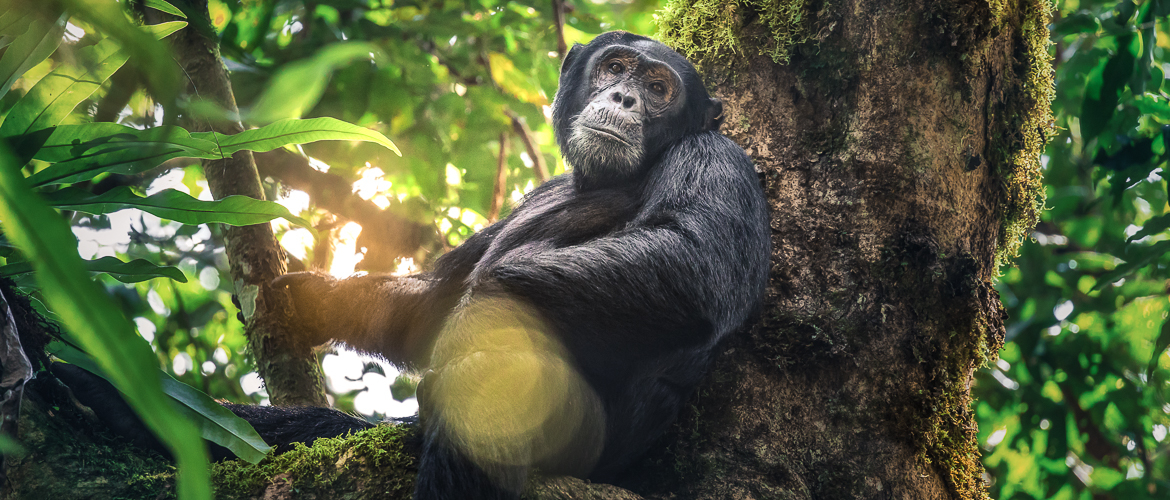 Chimpanzee trekking in Uganda is one of the exciting activities that will turn your Uganda safari into an experience of a lifetime. Did you know that Chimpanzees are our closest genetic relatives, sharing over..
 is the only way to see the chimps in Kibale. You will hike through the lush tropical rainforest looking for the chimpanzees and you're allowed to stay with them for one hour at the moment you've found them.
If you want to spend more time with chimpanzees and learn even more about their daily routine, it's recommended to book the chimpanzee habituation experience. It's a bit more expensive than a chimp trekking, but you will spend a whole day with the chimpanzees to watch their daily activities like de-nesting, foraging for food, grooming, playing, and making nests for the night. It's an exhausting day full of movement, but an experience of a lifetime. To me, one of the highlights of my Uganda trip.
While trekking in Kibale Forest you can also find monkey species, like the Ugandan Red Colobus and rare L'Hoest.
7. Kasendra Crater Lakes Region
The area around Kibale offers some of the most beautiful places to visit in Uganda, like the stunning crater lakes in the Kabarole district, tea plantations, and the Rwenzori Mountains. Especially, hikers should explore more of the region. There's a recommended three-hour hike that includes three crater lakes, local villages, tea plantations, and a great view from 'the top of the world' overlooking all 3 crater lakes and the Rwenzori Mountains. Definitely one of the coolest places to visit in Uganda.
8. Bigodi Wetlands Sanctuary; a birdwatchers' paradise
Near Kibale National Park, you can find the small Bigodi Wetlands Sanctuary which is home to many other primate species and 200 different bird species (like the great blue turaco).  It's a birdwatchers' paradise. This place is run by the Kibale Association for Rural and Environmental Development (KAFRED) and protects the Magombe swamp. All the profits are used to fund community projects around Bigodi, like supporting local schools.
9. Queen Elizabeth National Park; the tree-climbing lions
Queen Elizabeth National Park is Uganda's most popular national park, located in western Uganda, and named after the royal Queen Elizabeth II of England. This park is home to numerous mammal species and birds and offers stunning diverse landscapes and views of the beautiful Rwenzori Mountains in the back.
Besides the typical African Savannah, you will also find volcanic cones, beautiful salt crater lakes, and volcanic cones. From October to April, you might even be lucky to see flamingos at Lake Munyanyange. Large herds of buffaloes are also often found around the salt crater lakes in Queen Elizabeth NP.
To get the best out of your visit to Queen Elizabeth NP, you need to take time for several safari game drives.
Boat tour Kazinga Channel
One of the most popular Uganda activities amongst tourists in Queen Elizabeth National Park is a peaceful boat trip to Kazinga Channel. This activity takes about 3 hours and offers great opportunities for wildlife viewing. This channel connects Lake Edward and Lake George and is home to large concentrations of water buffaloes, hippos, Nile crocodiles, and exotic birds. Sometimes you can even see elephants near or in the water. For the best views of the animals in the Kazinga Channel, you have to make sure to get a seat on the left side of the boat.
Tree-climbing lions in the Ishasha sector
Have you ever heard about the famous tree-climbing lions? The Ishasha sector of Queen Elizabeth National Park is one of the few places in Africa where you can see tree-climbing lions. This area is located in the Southern part of Queen Elizabeth NP, but it's a must-visit place in Uganda. If you are heading to Bwindi Impenetrable Forest to visit the mountain gorillas, I would highly recommend staying in Ishasha for one night; definitely one of the coolest places to visit in Uganda.
10. Equator sign Kayabwe; a fun photo-stop
Uganda is one of the countries that is crossed by the equator that cuts earth into the Northern and Southern hemispheres. The most iconic equator crossing spot is in Kayabwe, located about 70 kilometers from Kampala and a fun place to visit in Uganda. This widely-known landmark is often visited by tourists on the way to the national parks in Southwestern Uganda like Lake Mburo, Bwindi Impenetrable Forest, Queen Elizabeth NP, and Mgahinga. Not the most beautiful place to visit in Uganda, but the equator landmark is a fun photo stop to capture yourself standing with one leg in the Northern Hemisphere and the other leg in the Southern Hemisphere.
11. Bwindi Impenetrable National Park; home of the gorillas
Visiting the critically endangered mountain gorillas should be on every traveler's bucket list when traveling to Uganda. Gorilla trekking in Uganda is done in two national parks of which Bwindi Impenetrable Forest National Park is Uganda's main gorilla trekking destination.
It's declared a UNESCO World Heritage Site due to its ecological uniqueness and is home to roughly half of the world's remaining population of mountain gorillas.
Gorilla Trekking in Bwindi
Gorilla trekking in Bwindi National Park
Bwindi Impenetrable National Park in Uganda is situated in southwestern Uganda on the Rift Valley and is declared a UNESCO World Heritage Site due to its natural beauty and ecological uniqueness. This tropical..
is an expensive activity, but an experience of a lifetime, and definitely one of the coolest and best things to do in Uganda. You need to be in a good health for the Gorilla hike because you will be walking uphill and downhill through dense tropical rainforest. At times, the hike can be exhausting, but it's definitely worth the money and effort. To me, my favorite Uganda experience.
12. Lake Bunyonyi; Africa's Switzerland
Ass you might know, Uganda offers a great diversity of landscapes. One of the most tranquil and beautiful places in Uganda is Lake Bunyonyi. This lake is located near the border of Rwanda
Rwanda Travel Guide featuring ✓ Gorilla Trekking in Volcanoes NP ✓ Nyungwe Forest ✓ Big Five Safari Akagera National Park ✓ Kigali Genocide Memorial ✓ Best time to visit Rwanda
in the South West of Uganda, a 2 to 3-hour drive from Bwindi. Lake Bunyonyi is believed to be the second-deepest lake in Africa (44 m-90 m).
The lake is known as the "Switzerland of Africa"
Explore Switzerland with our Ultimate Switzerland Travel Guide. Find out about the best time to visit, the best places to travel, the things to know before traveling to Switzerland including safety, currency, spoken..
of Africa' because of the surrounding green terraces, hills, and valleys. The lake contains at least 29 islands and is 25 kilometers long and 7 kilometers wide.